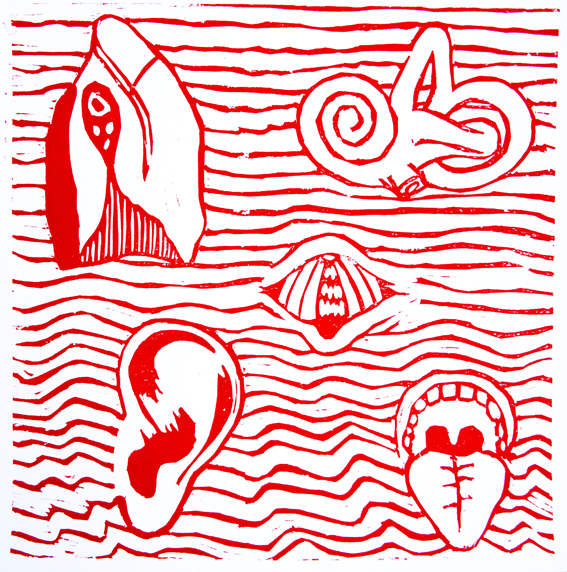 From a throat of flesh, 2018
From a throat of flesh is a polyphony of voices exploring the voice beyond speech. We move through voiced expressions that, socially and historically, have been subject to acts of disciplining and "civilizing", taken as pretext to categorize people as barbaric, brute and hysterical. Our voices are our sounding flesh. A choir, but not for singing. Voices, not speaking. We will howl, hum, bark and croon through the ideological landscape that speech and language has tied the voice to.
Concept and initiative: Moa Franzén
Performed and created together with: Kajsa Wadhia and Tove Salmgren
Woodcut: Magnus Dahl
With support from The Swedish Arts Grants Comittee and Stockholms stad
Co-production: Köttinspektionen Dans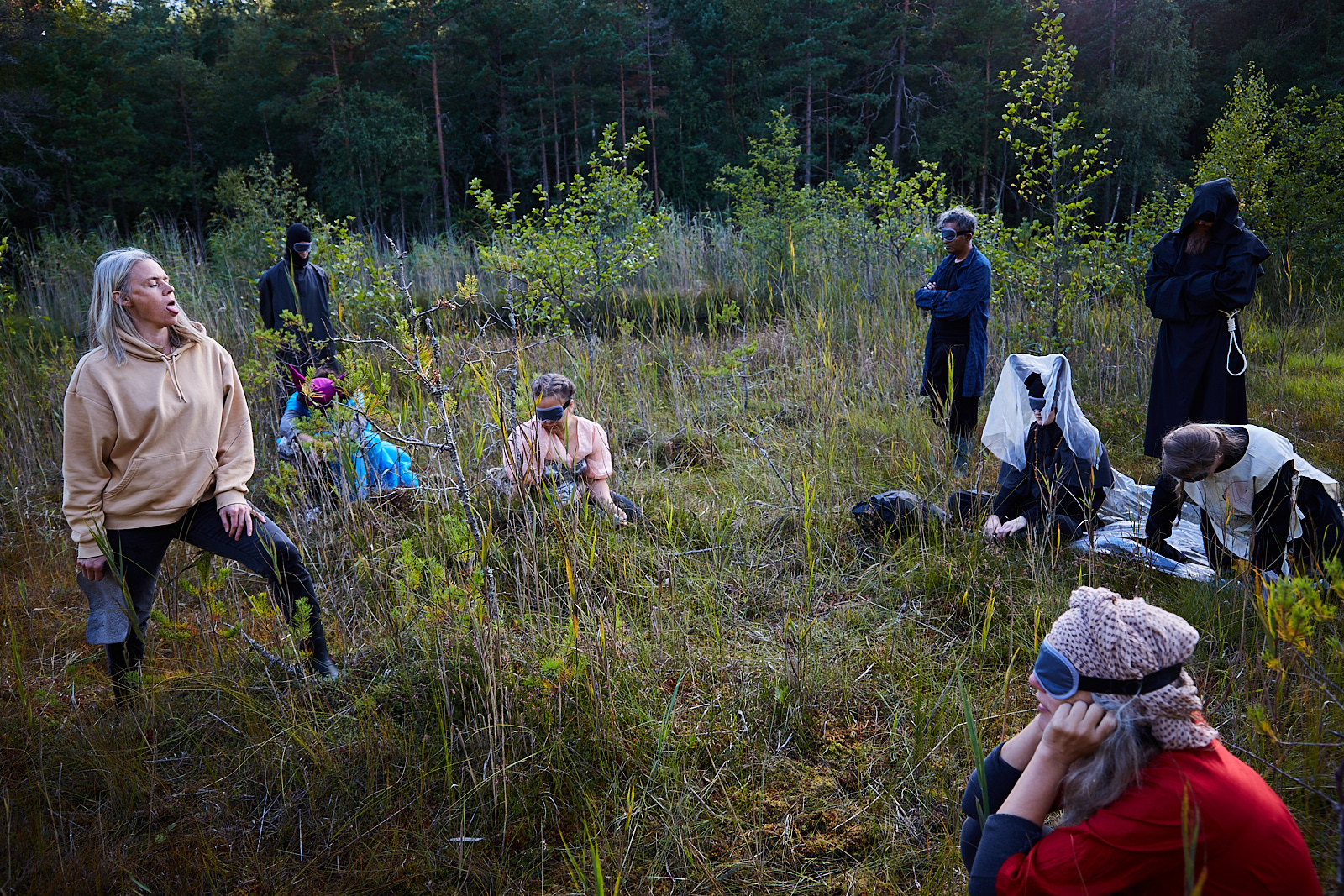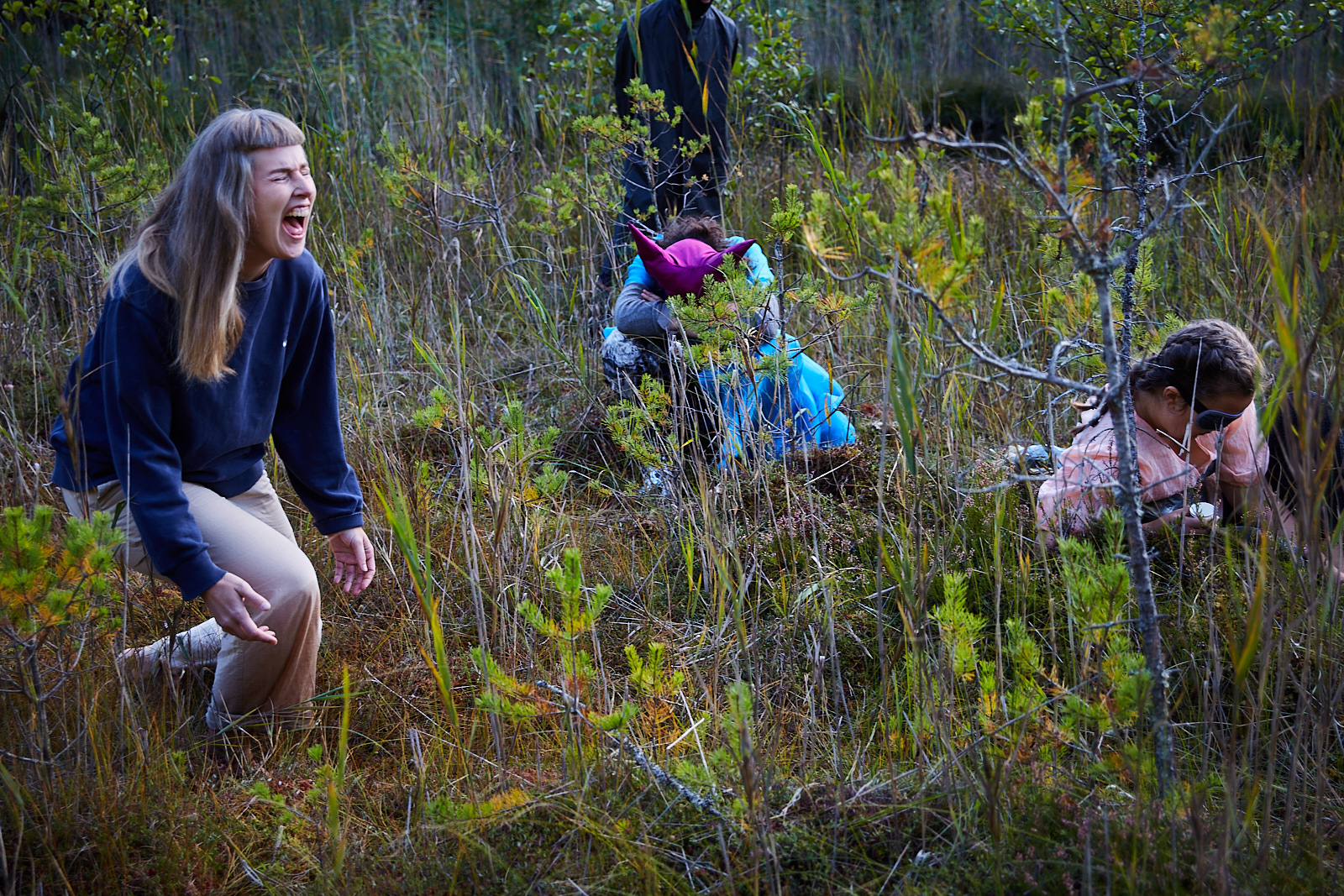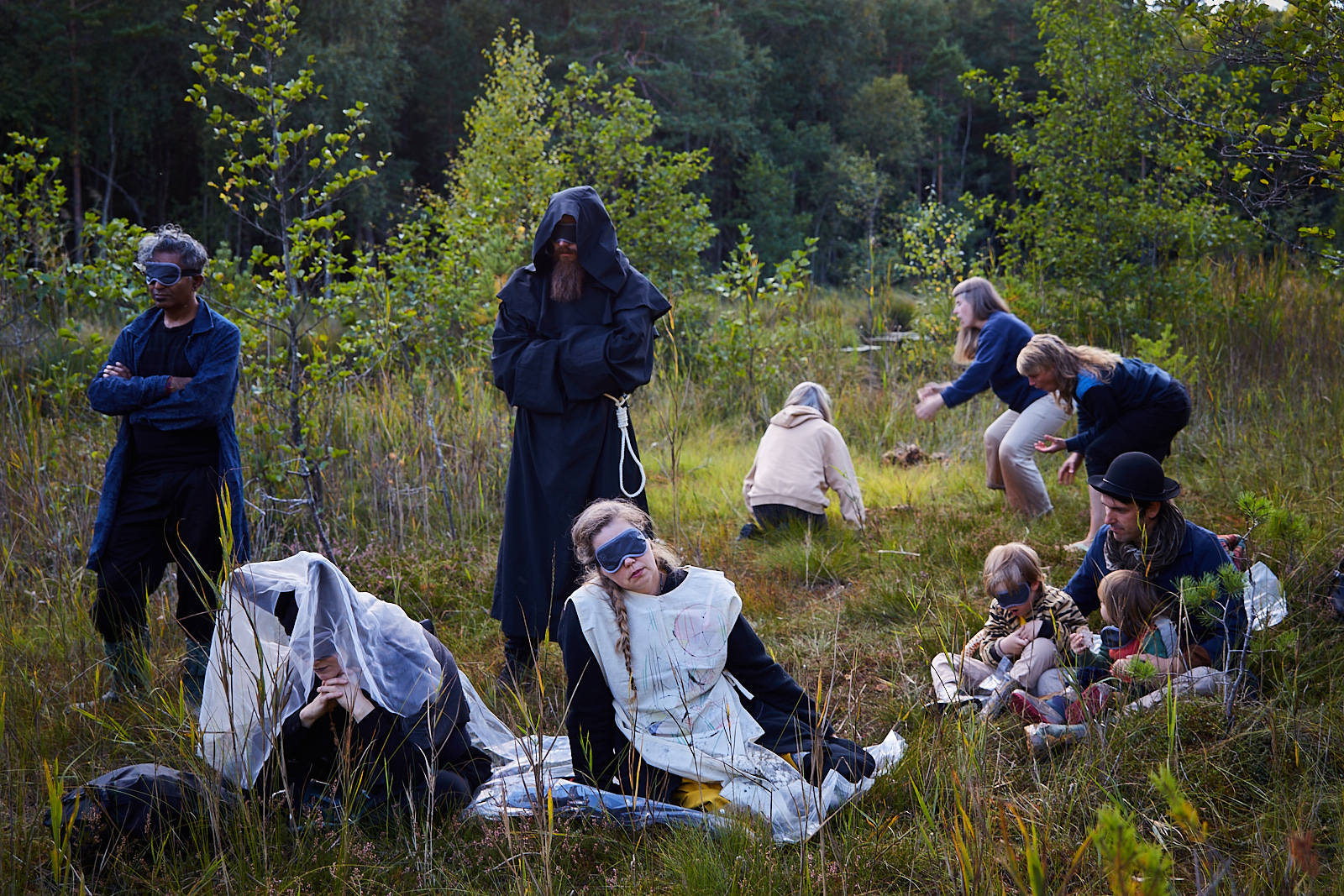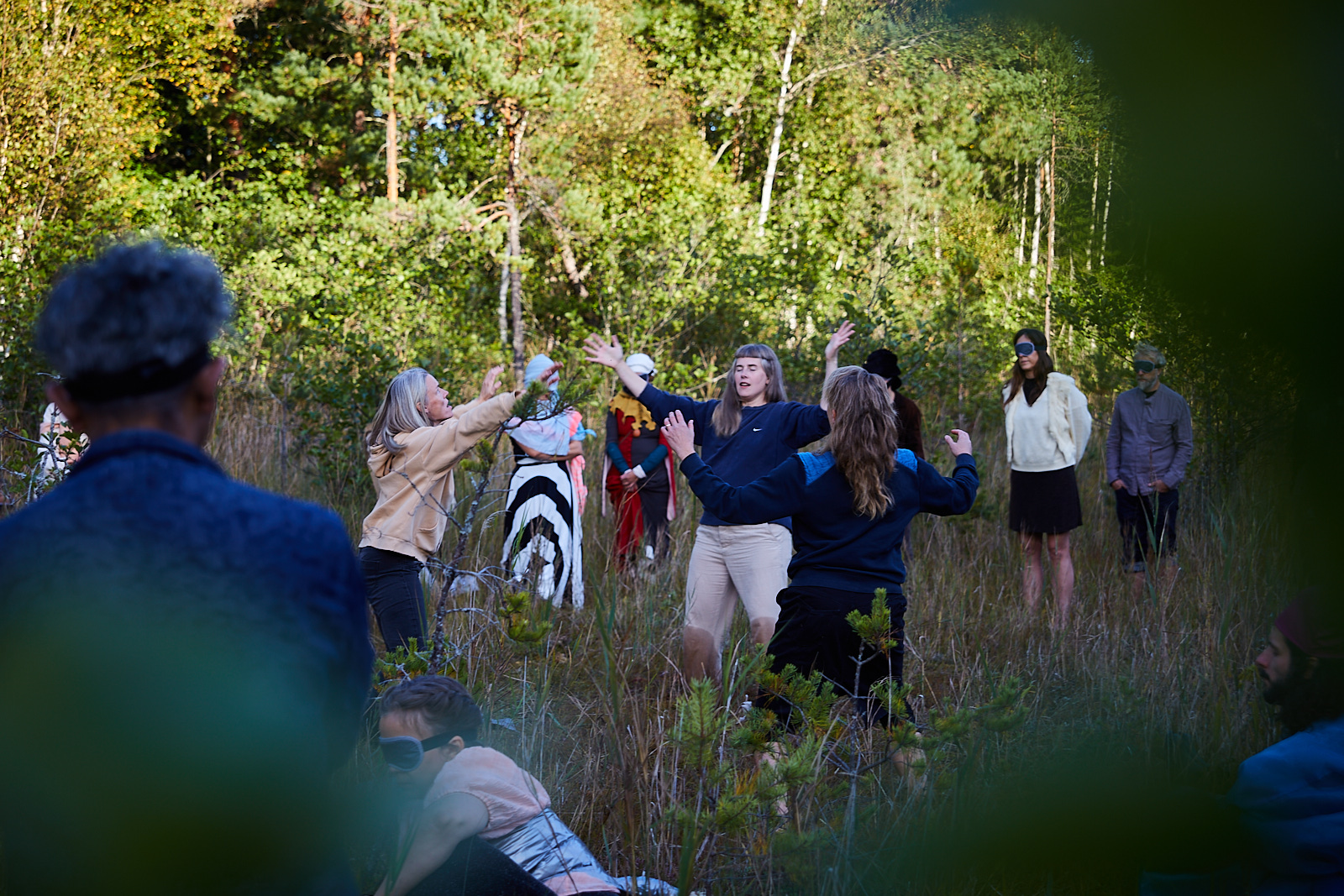 Marksjöns träsk, Gnesta, as part of the celebration of Art Lab Gnesta 10 years anniversary, 2021. Photographer Emanuel Hallklint.